Measured Building Survey
Using a Combination of Reflectorless EDM and Digital Photogrammetry
Measured building surveys of existing buildings and structures usually take the form of floor plans, elevations and cross sections that can be used for the design and planning of extensions, alterations, change of use etc.  Building elevations are surveyed using a combination of reflectorless EDM and digital photogrammetry to capture the data.
This example shows how finished elevations are presented on our title sheet.
This example demonstrates the typical level of detail surveyed and presented with the use of hatching to describe the surface materials.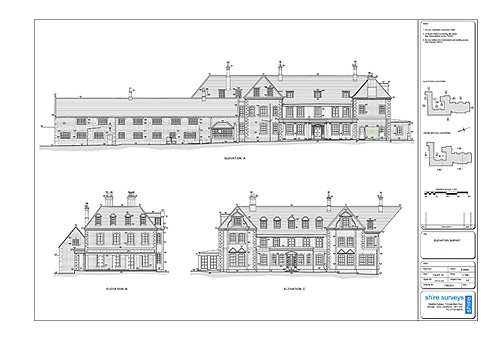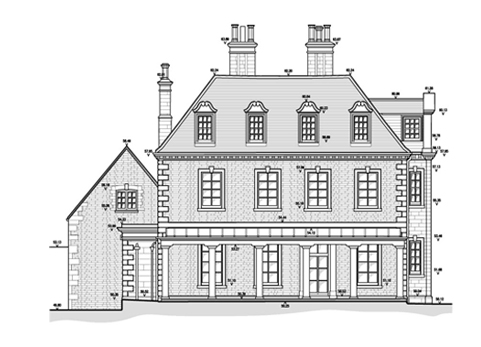 Measured floor plan surveys are usually measured and drawn in real time on site using a rugged Tablet PC. This has the advantage that closing dimensions and other problems can be checked and rectified whilst still on site. The tablet PC is linked via bluetooth to an electronic tape measure to increase efficiency.
The plan shown below is a typical residential floor plan. The plans will generally show floor levels, ceiling, beam, door and window heights together with floor finishes and board direction.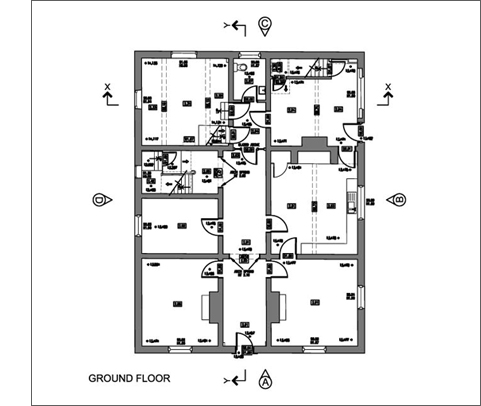 Below shows a much larger floor plan survey positioned on our title block to show how the finished surveys are presented.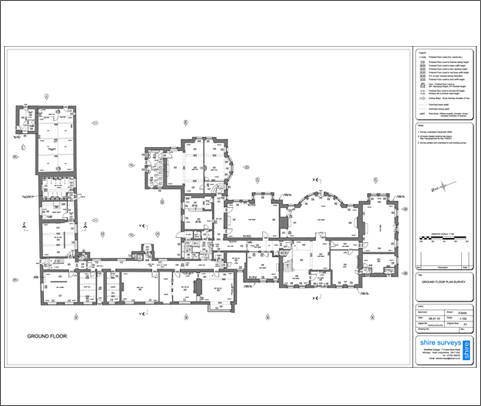 A cross section through the building can be drawn as shown in the typical example below.